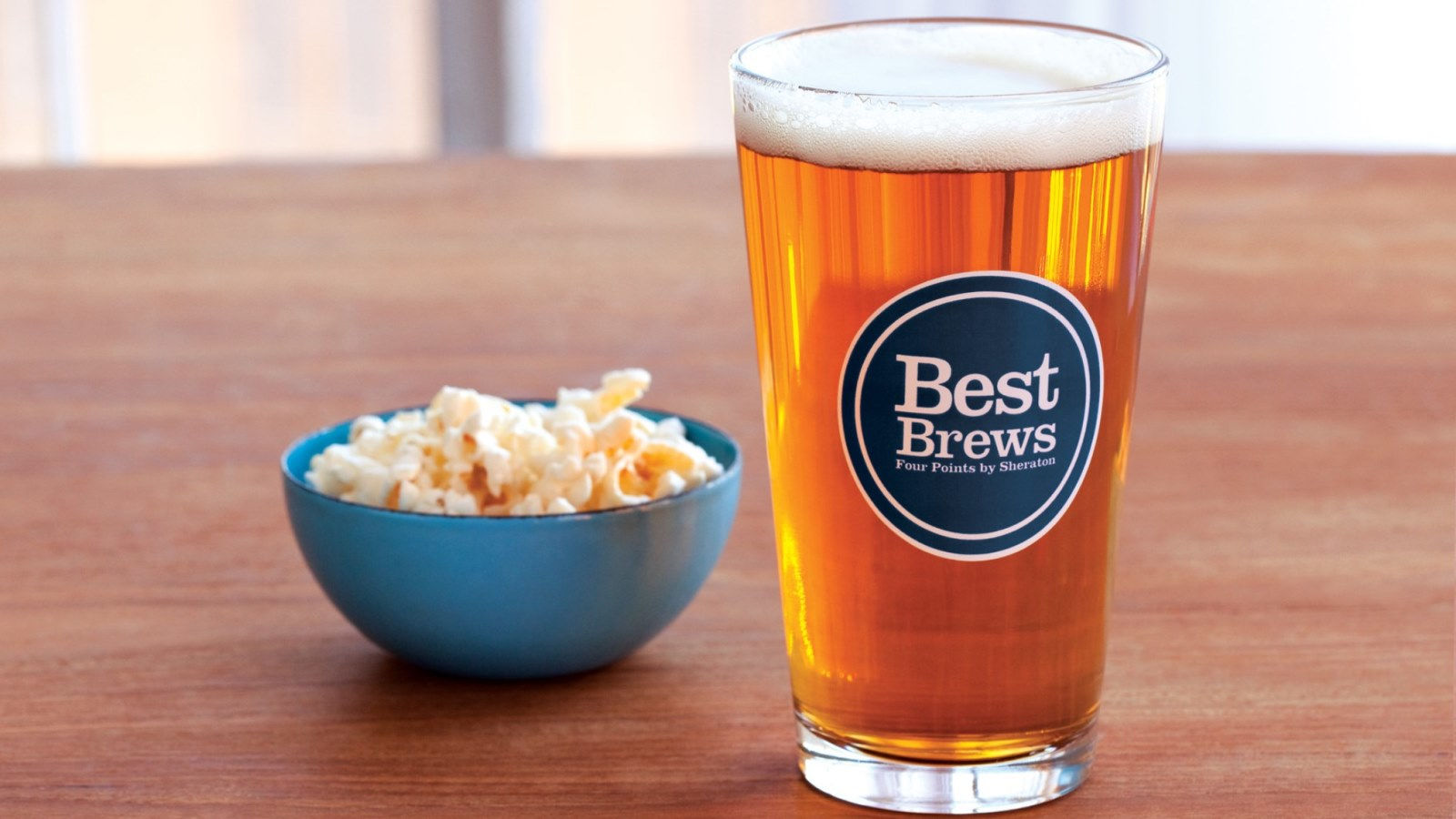 Four Points Best Brews
Say hello to an extensive selection of beer. Our Best BrewsTM program features a wide selection of imports and North American craft beers, each chosen for their unique flavors, popularity and quality ingredients.
Join us in our lobby every Wednesday evening from 5:00 - 6:30 PM to try from a selection of our featured Wild Rose Brewery micro brews including Velvet Fog, Barracks Brown, Wraspberry Ale, Electric Avenue, and an IPA.
Best Brews Offer
Whether traveling for business or pleasure, kick back with two local, craft brews every day of your stay. Cheers to great beers! Guest must be over the age of 21 to consume alcohol.
Book online or call 866‐716‐8133 and mention rate code FPBRWPKG to book this offer.